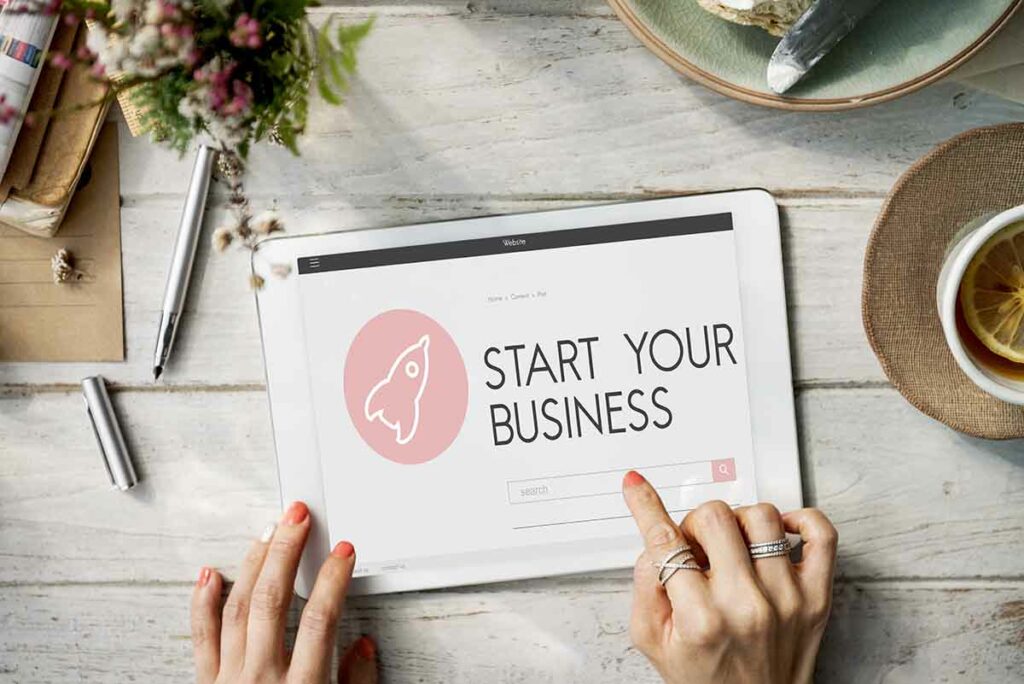 Have you been thinking of starting a business in Nigeria and you're worried because you have no idea how to start? Do you have a business already and you have no clue on how to make it profitable? Well, this article is just for you.
If you have already started a business and need a step by step guide on how to register it in Nigeria, see this post. Otherwise, continue reading for tips how on how to start a successful business in Nigeria.
For most people, starting a business in Nigeria is a means to earn extra income even if they already have a 9 to 5. However, they quickly realize that the journey into Entrepreneurship isn't as glamorous as it seems. Most businesses fail from inception because Entrepreneurs put no real thought into how to run the business, they just see it as an avenue to make income.
In order to successfully start a business in Nigeria, entrepreneurs need to thoroughly research the market they aim to get into. You are also expected to do a SWOT analysis of the business you want to venture into in order to be successful.
Below are 5 key steps in starting a business:
1. Conduct a market research before starting a business in Nigeria
This is the first and most important step in starting a business. Market research enables you to gather all the necessary data you need for your business idea. It is important to find out if there is a market for your product, target audience, location and pricing.
While carrying out your Market Research, below are the things you need to consider.
Location: This is an important factor that could determine the success or failure of your business. You need to assess if your business or product is appropriate for the location and if you can reach the desired customer base.
Demand: Entrepreneurs must determine if there is an actual demand for a product before producing it. Conducting good market research would help you determine if there is demand for your product.
Competition: Know your competition! It is essential to know businesses that offer the same products and services as you. Knowing your competition enables you to find out how much of the market they control, their strengths and weaknesses that you can capitalize on.
Pricing: Using the prices of competing products in the market, you can determine what potential customers would be willing to pay for your product or service.
2. S.W.O.T analysis:
The S.W.O.T analysis is an acronym that means Strength, Weakness, Opportunities and Threats. This is an important business tool that can be used before starting a business in Nigeria or after starting the business.
Strength: These are internal qualities, attributes and resources of your business that can make it successful. These strengths can be identified in the business plan, business model, product or employees and management style.
Weaknesses: These are internal attributes and qualities that could affect the business negatively.
Opportunities: They refer to all external factors that your business can capitalize on in order to be successful.
Threats: These are factors internally or externally that could negatively affect your business.
3. Write a business plan:
This is the foundation of every business, a solid business plan enables the entrepreneur to create a structure for operating and managing the business. A good business plan also makes it easier for you to secure investments. A standard Business plan contains
A detailed description of your company, aims and objectives, your vision and mission statement and how you plan to make profit.
Detailed Market analysis
The Legal structure of your company, shareholders and management
A detailed description of the product
Financial projections of the business for the next 1, 2 or 5 years.
Marketing strategy
Request for funds.
4. Determine how you will fund your business before starting a business in Nigeria
Raising capital is one of the most important aspects of starting a business. You need to determine how much money you need and how you intend to raise funds for your business. Three ways in which you can fund your business include
Self funding: You can decide to use money you have raised from your personal savings or sell off some assets to start the business. In doing this, you assume all profits and risks incurred in the business.
Loan: Entrepreneurs can take advantage of different types of business loans from Banks or Microfinance banks. You will be required to drop some of your assets as collateral should you default on the loan payments.
Investors: You could reach out to investors who would be willing to financially support your business. Investors May request a certain interest on their investments or a percentage share in the business in exchange for their money.
5. Register your business name in Nigeria:
Make sure you register your business or company name with the Corporate Affairs Commission. This gives your business some form of credibility and ensures that other entrepreneurs do not infringe on your intellectual property rights or steal the name of your business.
Other important steps include getting all the necessary legal permits needed to run the business. Entrepreneurs should also study the market and economic trends in order to be able to grow and change with the times. If you follow all these steps diligently, you should be on your way to starting and running a successful business.
See also How to Register a Business Name in Nigeria.
Regardless of your location, if you need legal consultation for a business startup in Nigeria, you can book an online consultation through the form below: